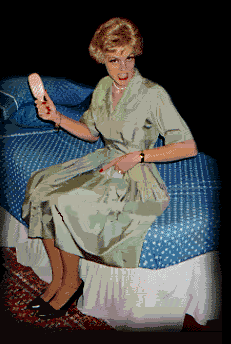 Auntie Lil Says...

Thats no way to treat a Roadie!! Memphis Shades, its time to drop yer pants and get a whoopin!"

Hard to believe that
they say this on their
web page:

"Memphis Shades prides itself on its Customer Service department. If you should ever need replacement parts, have application questions, or warranty claims, this is the page that enables you to do so. The Memphis Shades customer service department is anxious to hear from you. Send us a comment or suggestion."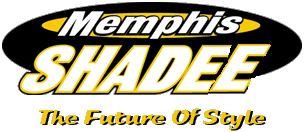 That is... if John Dillinger is your style.

Hard to imagine that in this day and age, using
email and telephone, it would take any company
2 days short of a month to answer a consumer
question. It's even more difficult to understand
what these people at Memphis Shade expect
Bill to do with this fine example of "".
On July 9th, wiLd biLL said...
I have not responded to them yet....
If I wanted a handlebar mounted windshield...
I would have bought the Plexistar 3 for $110.00 U.S.
not this one at $370.00 C.D
.
I made it fit.... my initial feeling would be to get a refund and go with the one Unca has on his... but I have a sick feeling that I would be without a windshield for the entire transaction "is processed" I could be wrong... just a feeling I have
~wiLd biLL






































































Seeing Red??? So are we!!!
OUCH!!!! Man that hurts!! Now it's MISTER HOOVER.
Matt should/could have written sooner and saved Bill some
work. An error??? On THEIR PART??? Seems to me
that a refund is in order. But wait...an apology and yes...
a thank you from Jennifer Hill. No refund or offer of one.








----- Original Message -----

From: Bill Hoover
To: memphisshades@cajun.net
Sent: Wednesday, June 07, 2000 7:29 PM
Subject: Windshield installation difficulties.

Howdy,

I am hoping you can help me figure this thing out. I recently purchased the Memphis Fat windshield for my 1986 Honda VT1100C. I purchased the 19" Mem Fat serial number M-205663 and ordered the mounting hardware sku # 170695 or OEM # MEM 9908 I am having difficulties mounting it. I have relocated the turn signals so they are out of the way... the top mount is as high as it will go right up against the bottom of the headlight bracket... when I attempted to install it on the bike it was apparent that it was too narrow inside to fit past the headlight brackets to see how it would sit on the bike.I phoned the dealer I had purchased it from and asked him to confirm that I had the proper mounting kit. This was confirmed, but it was at this point it was realized that the relocation kit was needed, a foot note missed the first time. by the way, the 2000 Dennis Kirk street catalog doesn't indicate the turn signal relocation kit so initially I didn't realize it. anyway.... I have widened the inside space enough to fit the windshield over the head light bracket, and it fits over the headight bracket now.... but sits right on top of the headlight and is tight against the Speedo and Tach.I was thinking that if I took a quarter inch off the cut out then it might be able to lean forward enough to come off the Speedometer & Tach. when I was telling someone this it was pointed out to me that it should have just fit.... I spoke to my dealer today to see what if anything I was doing wrong.... and after explaining it to him, he said he didn't know, and that I should contact you. I think I have done it right, it is a fairly straight forward deal..but if I have missed a step or something here I would certainly appreciate your advice... it looks like a great windshield on the bike and it is the one I wanted after researching different companies... I had a Plexistar 2 for a number of years, but wanted one that was not mounted to the handlebars. thank you in advance, I await your answer

~ Bill Hoover

=============[ More ] ===============

----- Original Message ----- From: Bill Hoover
To: memphisshades@cajun.net
Sent: Wednesday, June 14, 2000 12:42 PM
Subject: Fw: Windshield installation difficulties.

I had sent this to you a week ago, and since you say you will respond within 24 hours I am re-sending this in case it some how did not reach you the first time.... please respond.

=============[ More ] ===============

----- Original Message -----
From: Bill Hoover
To: toni@memphisshades.com
Sent: Thursday, June 15, 2000 2:48 PM
Subject: Fw: Windshield installation difficulties.

As per our telephone conversation today..... thank you-

=============[ More ] ===============

----- Original Message -----
From: Bill Hoover
To: toni@memphisshades.com
Sent: Thursday, June 22, 2000 7:07 PM
Subject: Regarding my 86 VT1100C

Toni, can you please tell me something about the e-mail I sent you and the phone conversation we had last Thursday? I have heard nothing back so far...... I will be glad to send you the e-mail I have sent before. I would appreciate hearing something from you one way by tomorrow. thanks..... Bill Hoover

=============[ More ] ===============

----- Original Message -----
From: Toni Wood
To: Bill Hoover
Sent: Friday, June 23, 2000 5:41 AM
Subject: RE: Regarding my 86 VT1100C

Bill,
Matt said he talked to you.I will tell him again that you haven't talked to know one.Sorry about no one getting back to you.

Thank You,
Memphis Shades

=============[ More ] ===============

----- Original Message -----
From: Bill Hoover
To: Toni Wood
Sent: Tuesday, June 27, 2000 8:59 PM
Subject: Re: Regarding my 86 VT1100C

I still have not heard from Matt. Will you ask him to send me what ever he has to say to me, or at least give me his E-mail address so I can send him my original e-mail from June 7th?
Thanks
Bill Hoover
www.shadowriders.org

=============[ More ] ===============

----- Original Message -----
From: Toni Wood
To: Bill Hoover
Sent: Wednesday, July 05, 2000 9:07 AM
Subject: RE: Regarding my 86 VT1100C

Mr. Hoover,

I apologize for the delay in responding. We have had some technical problems. I spoke with Matt regarding your situation. Upon reading the original e-mail dated June 7, 2000, Matt informed me this is a non fitment. Unfortunately there are some mistakes with our fitment guides. I apologize for this error, and any inconvenience this has caused. I would like to let you know that our handlebar mount kits will work. They are the Classic Deuce, Hellcat, Shooter and Demon. Again I apologize for the inconvenience.

Thank you, Jennifer Hill